10 Favorite Things for Creatives
If there is one thing I know about creatives is that we are dreamers. Another thing I know is that we love to find wonderful, unique gifts that inspire us to dream. Being a creative myself, I am always on the look out for great ways to make my life better. So in the spirit of the holidays, I have put together a list of my 10 Favorite Things for Creatives.
So here's my list….
If you follow the amazing Rachel Hollis, you may already know about her book "Girl Wash your Face". It's sold millions of books, and trust me it's a great read. But what I love are these Start Today Journals. These journals were created from a daily ritual Rachel practices. Each day, you write down 5 things you are grateful for, 10 goals you have in your life (written in present tense as if it's already happened) and one thing you are working on now.
Keep in mind, these journals are very popular but you can still pick one up as of today.
Big Magic: Creative Living Beyond Fear
By Elizabeth Gilbert
If there is one book I would recommend above all other for creatives it's this book by Liz Gilbert. Liz is the author or the highly popular "Eat Pray Love" but this "Big Magic" is definitely an inspiring take on living a creative life. I was so inspired after reading this book. This makes a great gift for a friend!
(affiliate link included)
Skillshare Online Classes
Skillshare is a wonderful online resource for classes in just about everything you can think of. From photography to graphic design to financial planning, you can take classes in topics you are interested in learning about. I am also a teacher on Skillshare. I have written about food blogging. Because of that, I am able to offer you a two month free membership to take my class or any other class you are interested in. It's a wonderful resource for creatives.
We creatives enjoy keeping notes and planning our days. I have been using this amazing Day Designer for that very reason. You never know when you will need to write down an idea that comes to you or plan a lunch for a potential client. This planner has a lot of space for every day and allows you to also make a to-do list along side of your daily schedule. And it's a hardcover book so it's nice to write in. I can't recommend The Day Designer enough.
Every good creative needs a good bag to carry all of our stuff. And you know what I mean by stuff. Yes we like to carry a lot of things and this Transport Tote from Madewell is the perfect bag for it. I have had mine for several years and it is still holding up as if it's new. In fact, I spilled a bottle of water inside and it was fine! If you need a new bag, grab this one (especially now with all the holiday deals).
So where do we go with our planner, Start Today journal and Madewell tote? We go to Starbucks, of course. Creatives love to work in a Starbucks or a favorite coffee shop. Get the creative in your life a nice Starbucks gift card and they will love you forever. And you can send these to friends and family online!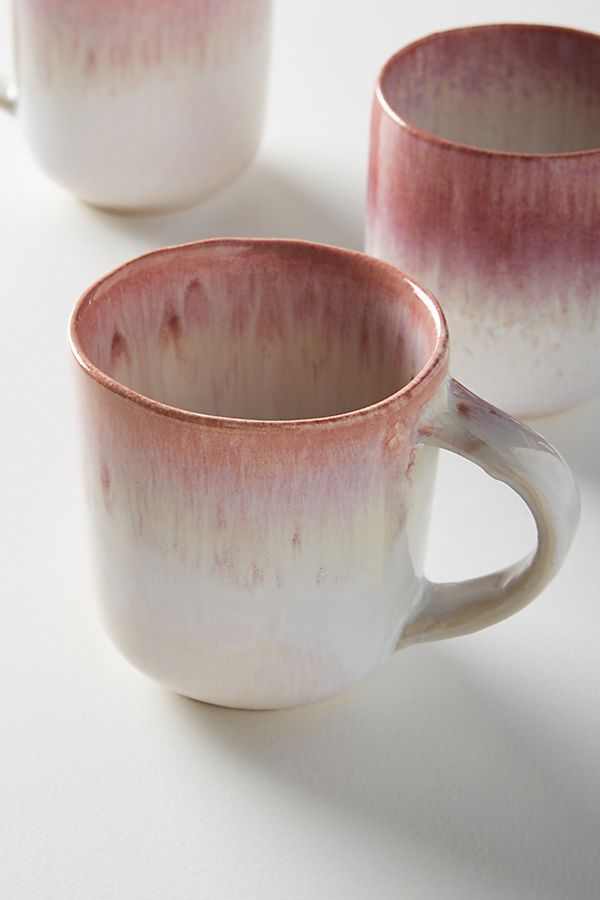 I love giving the gift of a good mug to one of my creative friends. We love to take an afternoon tea break or enjoy our morning coffee with a mug that inspires us to get through the day. One place I love to look for mugs is Anthropologie. They have an amazing home decor side of their store where I find mugs and candles all the time.
Who doesn't love the idea of taking a hot bath at the end of every evening? This is one of the best ways to relax and get inspired for a new day. One thing that makes a bath more enjoyable is this Bath Caddy. It's perfect to hold your glass of wine, your phone or a new book. It makes for a wonderful way to relax. This is a nice bath caddy too!(affiliate link included)
Everyone should do themselves a favor and follow Earthpix on Instagram. You don't need to be a creative to marvel in the photos this amazing account shows us every day. I don't know anyone who would not be inspired by this amazing account. I love just seeing how creative these photos are. Go here to follow!
This is probably something I would put on my wish list. I love to meditate. It's so helpful when I'm starting to feel stressed or anxious. It puts me in a relaxed mood. And I just use a cushion to meditate. But I would love this Rattan Meditation Chair — isn't this the perfect chair to take a break and relax for a long day. I have the perfect place for this chair in my office!